APOYA AL CLUB QUE AMAS
Descubre la Campaña de tu Club
Todas las campañas en Tifosy son creadas junto con el club y tienen su total respaldo. Trabajamos en conjuntos con el club y sus aficionados.
Apoya y contribuye
Como aficionados, son las personas más importantes para el futuro de su club. Pueden hacer de la campaña y el proyecto una realidad, a través de Fanfunding.
Hazte oír y comparte con otros aficionados
A través de Tifosy puedes dar tu opinión sobre la campaña y estar al tanto de la recaudación y el estado del proyecto luego de la campaña.
The platform was simple and effective and Tifosy's expertise proved very helpful. We were delighted to exceed our target within the timeframe, and are extremely grateful for Tifosy's contribution to this success.
Sarah Brookes
Communications & Marketing Director of Fulham Football Club
View Campaign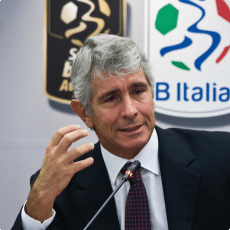 Lega B is excited to have reached a partnership with Tifosy, which represents a new opportunity for our Clubs, fans and cities. Via Tifosy's capabilities, we will create an incredible range of opportunities for participation, interaction and involvement for existing fans and new generations enabling them to leave a positive and concrete legacy that improves the infrastructure of the football club and the cities itself.
Andrea Abodi
President of the Italian Football League B
El equipo de Tifosy es muy experiente. Nos mostraron lo que se podía y no podía lograr. Nos demostraron que esta campaña podía ser un éxito y trabajaron mucho para hacerlo una realidad. Estoy muy satisfecho de anunciar que recaudamos más de £150,000.
James Mason
COO del Bradford City Football Club
View Campaign
The aim of the Italian Basketball League is to put fans first. It is because of this we felt that Tifosy, with a similar mentality, were the perfect partners. For too long we have found ourselves distanced from our fans and their needs. Tifosy is the perfect platform to bridge this gap. It offers us the chance to listen to our fans. We can offer transparent, concrete projects that are relevant and valuable to our supporters.
Federico Zurleni
Managing Director of the Italian Basketball League
La campaña Pompey de 2 meses fue una historia de éxito desde el comienzo. El objetivo fue alcanzado con 3 días de sobra y eventualmente se llegó a recaudar £270,000. No tendría ninguna duda en recomendar el concepto de Fanfunding de Tifosy o de pedirle a Tifosy para que lidere una campaña para nosotros nuevamente.
Mark Catlin
CEO del Portsmouth Community Football Club
View Campaign