Investissez dans l'avenir de votre club
Tifosy est la première plateforme de financement participatif de sport du monde où vous pouvez soutenir les clubs professionnels en échange de récompenses, fonds propres et dettes
Découvrez la campagne de votre club
Toutes les campagnes de Tifosy sont créées en collaboration avec le club, et entièrement supportées par ces derniers. Nous travaillons aux côtés du club et de ses fans.
Investissez dans l'avenir de votre club
En tant que fans, vous êtes les personnes les plus importantes pour le future du club. Vous avez le pouvoir de faire de cette campagne un grand succès grâce au "fanfunding"
Faîtes entendre votre voix et partagez avec d'autres fans
Il est important que vous partagez les campagnes que vous souhaitez réussir avec vos amis et votre famille. Cela garantira que la campagne de votre club aura le plus de succès possible
Ce que les gens disent de nous
The platform was simple and effective and Tifosy's expertise proved very helpful. We were delighted to exceed our target within the timeframe, and are extremely grateful for Tifosy's contribution to this success.
Sarah Brookes
Communications & Marketing Director of Fulham Football Club
View Campaign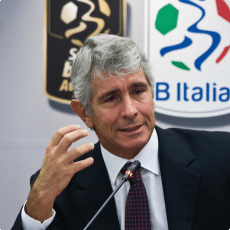 Lega B is excited to have reached a partnership with Tifosy, which represents a new opportunity for our Clubs, fans and cities. Via Tifosy's capabilities, we will create an incredible range of opportunities for participation, interaction and involvement for existing fans and new generations enabling them to leave a positive and concrete legacy that improves the infrastructure of the football club and the cities itself.
Andrea Abodi
President of the Italian Football League B
Tifosy have a lot of expertise. They showed us what could and what couldn't be achieved, that this campaign could be a success, and they did a huge amount to make it a reality. I'm delighted to say that we raised over £150,000.
James Mason
COO Bradford City Football Club
View Campaign
The aim of the Italian Basketball League is to put fans first. It is because of this we felt that Tifosy, with a similar mentality, were the perfect partners. For too long we have found ourselves distanced from our fans and their needs. Tifosy is the perfect platform to bridge this gap. It offers us the chance to listen to our fans. We can offer transparent, concrete projects that are relevant and valuable to our supporters.
Federico Zurleni
Managing Director of the Italian Basketball League
La campagne de deux mois pour la Pompey Academy a été un exemple d'immense succès. L'objectif a été atteint avec 3 jours de marge et finalement nous avons recueilli £270,000. J'approuve sans aucune réserve le concept de fanfunding de Tifosy et si besoin, je n'hésiterais pas à demander à Tifosy de lancer une nouvelle campagne pour nous.
Mark Catlin
de Portsmouth Community Football Club
View Campaign