Sports investing for everyone
Connecting professional sports clubs to a global fan and investor base
Tifosy is the world's first sports investment platform
We work with professional sports clubs to raise capital from millions of sports fans and investors. Through an entirely online, transparent and regulated process, anyone can now invest in sports.
Tifosy's mission is to enable everyone to invest in sports in a fair and transparent way
By making an investment opportunity available through Tifosy, clubs can raise flexible finance while at the same time sports fans and investors can invest in professional sports for the first time.
Who we've worked with

What we do
Through the Tifosy platform, we provide clubs with comprehensive financial solutions, and fans the opportunity to invest in professional sports
For Clubs
Tifosy provides comprehensive financing solutions to professional sports clubs. Through Tifosy's investment platform, clubs can issue equity (shares) or debt (bonds) and Tifosy's team works with clubs to develop and implement solutions tailored to their specific financing needs.
As well as providing a financing solution, Tifosy provides clubs with the means to create significant engagement and develop valuable data. When a club launches an investment opportunity through Tifosy, it is made available to a huge audience of investors – both known and unknown to the club – which includes fans, retail investors, sponsors and institutional investors. All investors get to be part of the club's future development.
For Fans & Investors
Until now, investing in professional sport has largely been reserved for billionaires. Now, through Tifosy, ordinary sports fans and investors can invest into professional sports clubs for the first time.
Tifosy is authorised and regulated by the Financial Conduct Authority and works with sports clubs across Europe to develop attractive investment opportunities that are open to anyone. We conduct due diligence on the clubs we work with and ensure that all investment opportunities are presented in a clear, fair and transparent way. Learn more about our due diligence process here.
What people say about us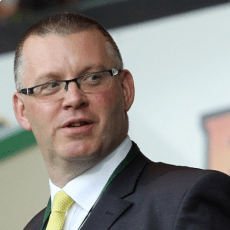 The Club was delighted to offer the investment opportunity in partnership with Tifosy, who have a proven track record of helping professional clubs in the UK and Europe to deliver major capital projects just like this one. We'd like to thank Tifosy for their excellent support and professionalism in helping to make this Bond such a success.
Steve Stone
Managing Director of Norwich City Football Club
View Raise
We found the quality of work done by Tifosy to be excellent. We are very pleased with the result we achieved together, and the reaction of our fans and community has been very positive.
Maurizio Stirpe
President Frosinone Calcio
View Raise
The Tifosy team handled all aspects of the raise expertly from start to finish, from financial and regulatory work to brilliant marketing. The quality of the process and the result exceeded all expectations.
Phil Wallace
Chairman of Stevenage Football Club
View Raise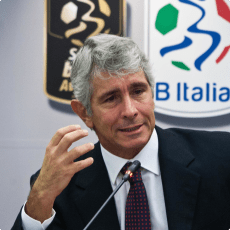 Lega B is excited to have reached a partnership with Tifosy, which represents a new opportunity for our Clubs, fans and cities. Via Tifosy's capabilities, we will create an incredible range of opportunities for participation, interaction and involvement for existing fans and new generations enabling them to leave a positive and concrete legacy that improves the infrastructure of the football club and the cities itself.
Andrea Abodi
Former President of the Italian Football League B