Having raised an incredible amount for the Palace For Life Foundation, 40 players are set to take their place in Selhurst Park history on Saturday 27th May. All successful bidders will enjoy the full player experience at Selhurst Park, playing alongside former Palace players and for two true Eagles Legends in the dugouts.
But don't worry if you missed on one of the playing spots, as there are still other great rewards up for grabs.
VIP Matchday Experience & Signed 17/18 Shirt

With Premiership football guaranteed, what more could you want than a VIP experience for two at a home match next season? For just £5, you could and a friend could watch from one of Selhurst Park's amazing boxes.
But just in case that wasn't enough, you could also win the 2017/18 kit signed by the team! To enter, simply select the reward on the right and choose the number of tickets you'd like to buy.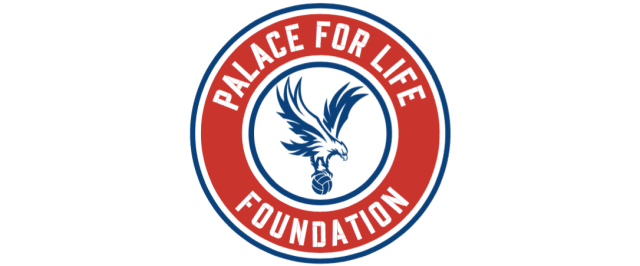 Palace for Life Foundation - Helping Young South Londoners Grow Through Sport
For over 25 years, the Palace for Life Foundation has been helping young South Londoners grow through the power of sport, inspiring them to find a better path in life, for a better life. The Foundation believe that everyone matters, irrespective of race, religion, beliefs or background. And by giving extra support to the most vulnerable, the Foundation is able to help create a better community and society.
The Palace for Life Foundation can only continue this essential work through the financial support of the Crystal Palace communities, as well as fan-led fundraising programmes such as this one. By contributing to this campaign you are helping to secure a better future for young South Londoners.
Thank you for your support.
Frequently Asked Questions
Can anyone take part in the game?
Unfortunately not. This game is for men over the age of 18. We will be looking to run similar events for other groups in the future.
Will my travel costs be paid?
Sadly, the Palace for Life Foundation cannot pay travel costs. You must be able to get to the ground for the start time of the game, and pay your own travel costs.
Are there any health measures in place?
You will be asked to complete a short Physical Activity Readiness Questionnaire on the day. First-aiders will be on hand in case of any injury.
How can I pay?
You can pay with any major debit or credit card, or through Apple Pay on your iPhone.
How will I know if I have won an auction?
You will be notified as soon as possible after an auction is closed if you are the winner. You will be sent an email with a link to pay for your place, and must make the payment within 24 hours or the place will be opened to a new auction or offered to the next highest bidder.
What are the arrangements for the day of the game?
If you have secured a place to play in the game on the 27th of May, you will be contacted directly by the Palace for Life Foundation with all the necessary details of the arrangements of the day itself.
How long does the campaign last for? And when can I contribute until?
The campaign will last for approximately 4 weeks - it is due to finish on 14th May. Auctions will be limited to a week each, so keep an eye on the campaign page for new ones arriving!
Is this a Crystal Palace FC official campaign?
Yes. Crystal Palace Football Club and the Palace for Life Foundation have set up this project, and are using Tifosy's Fanfunding platform to allow fans everywhere to get involved.
Where does the money go when I pay?
Your money, less fees and administration costs, will be contribute toward the Foundation's important work carried out to have a positive impact on the South London community.
How much of my contribution is taken up by admin fees and costs?
Costs and campaign expenses amount to less than 10% of the total amount raised. These include, amongst others, production costs of the campaign video, design and running costs of the campaign website and underlying platform, marketing costs, Tifosy's fees and expenses, and payment processing fees. The campaign costs and expenses are in line with the crowdfunding industry average. Costs related to the manufacturing and fulfilment of rewards vary on a per reward basis.
Who can contribute to the campaign?
Anyone who supports this project can contribute.
Are there additional payment processing or shipment fees for pin badges, on top of what we contribute?
No, all costs are included in the price you pay.
When will I receive my pin badge?
We will send pin badges as soon as possible after receiving your contribution, in the majority of cases you will receive it within 28 days. If this is not possible we endevour to send it as soon as we can.
Do I get my pin badge in person or by post?
They will be dispatched by post - you will not be able to collect your reward at the Selhurst Park, unless otherwise stated.
Can I buy a place on the pitch as a gift for someone?
You certainly can! When you contribute, we will take information of the person it is intended for.
What are you doing with my personal information?
We will never store your credit card info anywhere. We use a secure payment process provider to process payments, so we don't have to touch your payment information. We will use your name and email to deliver your contribution receipt, any rewards, and keep you up-to-date with campaign information. On occasion, we will use these details to share details of other Tifosy campaigns and the projects of trusted partners which might be of interest to you. If you prefer not to receive such emails you will be able to unsubscribe. Please refer to the Terms and Conditions for more details.
I don't have a credit or debit card or Apple Pay, can I still contribute?
You can definitely make your contribution. Please contact us directly info@tifosy.com with your request, and we will make sure to handle it with you offline.
I'm not from the UK. Can I still contribute?
Yes, contributions are accepted from most countries as long as you use one of the card types listed above. Not only that, we will also take care of shipping you with the rewards you have chosen.
Competition Terms and Conditions
1. The Promoter is: Crystal Palace FC Foundation (registered charity number 1125878) whose registered office is at Selhurst Park Stadium, Holmesdale Road, London, SE25 6PU.
2. Employees of Crystal Palace FC Foundation, Crystal Palace Football Club, or their family members or anyone else connected in any way with the competition or helping to set up the competition shall not be permitted to enter the competition.
3. No purchase necessary. Alternative entry is via sending an email with the correct answer to the question and your name & address to info@tifosy.com.
4. Closing date for entry is stated on the reward box. After this date the no further entries to the competition will be permitted.
5. No responsibility can be accepted for entries not received for whatever reason.
6. The rules of the competition are as follows: Each entry submitting the correct answer to the nominated question will be entered into the Draw. One winner will be selected at random from the correct entries received into the Draw before closing date and verified by the Promoter and/or its agents. There is no limit to the number of entries per entrant.
7. The Promoter reserves the right to cancel or amend the competition and these terms and conditions without notice in the event of a catastrophe, war, civil or military disturbance, act of God or any actual or anticipated breach of any applicable law or regulation or any other event outside of the Promoter's control. Any changes to the competition will be notified to entrants as soon as possible by the Promoter.
8. The Promoter is not responsible for inaccurate prize details supplied to any entrant by any third party connected with this competition.
9. No cash alternative to prizes will be offered. The prizes are not transferable. Prizes are subject to availability and we reserve the right to substitute any prize with another of equivalent value without giving notice.
10. The winner will be notified by email and/or letter within 28 days of the closing date. If the winner cannot be contacted or do not claim the prize within 14 days of notification, the Promoter reserves the right to withdraw the prize from the winner and pick a replacement winner.
11. The Promoter will notify the winner when and where the prize can be collected.
12. The Promoter's decision in respect of all matters to do with the competition will be final and no correspondence will be entered into.
13. By entering this competition, an entrant is indicating his/her acceptance of, and agreement to be bound by, these terms and conditions, and the general terms and conditions of Tifosy.com
14. The competition and these terms and conditions will be governed by English law and any disputes will be subject to the exclusive jurisdiction of the courts of England.
15. The winner agrees to the use of his/her name and image in any publicity material. Any personal data relating to the winner or any other entrants will be used solely in accordance with current UK data protection legislation and will not be disclosed to a third party without the entrant's prior consent.
16. This promotion is in no way sponsored, endorsed or administered by, or associated with, Facebook, Twitter or any other Social Network. You are providing your information to Crystal Palace FC Foundation and its agents in this competition, and not to any other party. The information provided will be used in conjunction with the following Privacy Policy and Terms and Conditions found at http://tifosy.com/en/privacy and http://tifosy.com/en/terms.
Crystal Palace's Top Fans
| | | |
| --- | --- | --- |
| 1 | paul davey | 1104 |
| 2 | Charlie Gellett | 415 |
| 3 | Lewis Gillam | 315 |
| 4 | Anonymous | 315 |
| 5 | Dominic Barnes | 275 |
| 6 | Lee Taylor | 240 |
| 7 | Jim Piddock | 220 |
| 8 | Rich Tyrrell | 25 |
| 9 | Jim Piddock | 25 |
| 10 | James Pollock | 10 |
| 11 | Wouter Van Der Gaag | 10 |
| 12 | Alex Kossmann | 5 |
| 13 | Gioacchino Roberto Di Maio | 5 |
| 14 | Jeremy Julius | 3 |
| 15 | Geoff Tidey | 2 |
| 16 | James Pollock | 1 |
Rewards
PALACE FOR LIFE FOUNDATION PIN-BADGE
Donations support the Foundation's work Helping Young South Londoners Grow Through Sport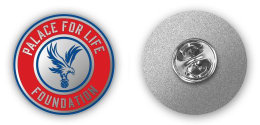 Prize Draw! VIP Matchday Experience for 2 + Signed 17/18 CPFC Shirt
Donate £5 for chance to win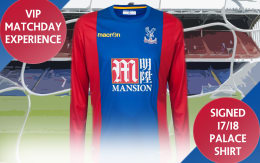 Winning bid £253
Auction Closed
Team McGoldrick - Left Wing
1st Half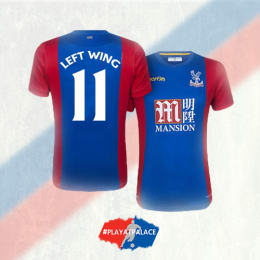 Winning bid £253
Auction Closed
Team McGoldrick - Right Wing
1st Half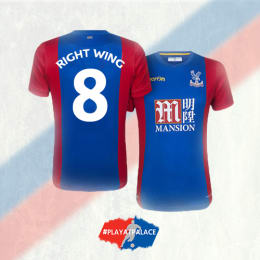 Winning bid £250
Auction Closed
Team McGoldrick - Forward
1st Half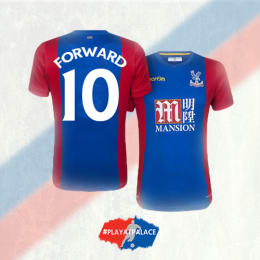 Winning bid £250
Auction Closed
Team McGoldrick - Goalkeeper
1st Half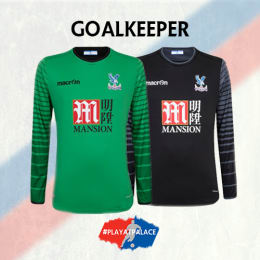 Winning bid £255
Auction Closed
Team McGoldrick - Forward
1st Half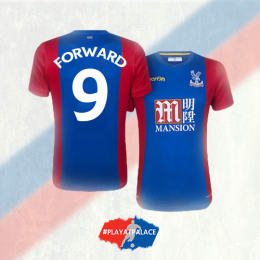 Winning bid £315
Auction Closed
Team McGoldrick - Centre Midfield
1st Half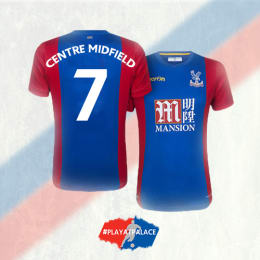 Winning bid £279
Auction Closed
Team McGoldrick - Centre Midfield
1st Half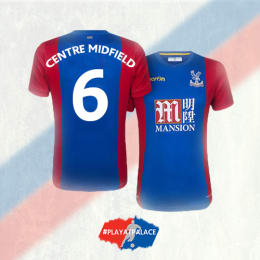 Winning bid £300
Auction Closed
Team McGoldrick - Left Back
1st Half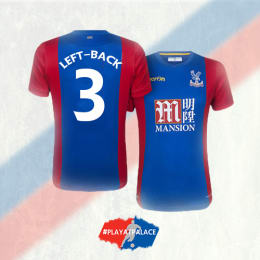 Winning bid £220
Auction Closed
Team McGoldrick - Centre Back
1st Half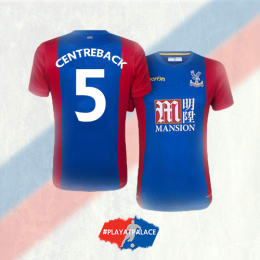 Winning bid £253
Auction Closed
Team McGoldrick - Right Back
1st Half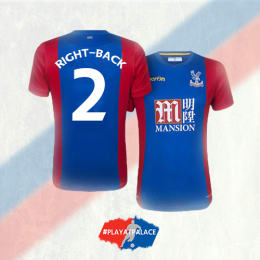 Winning bid £200
Auction Closed
Team McGoldrick - Left Back
2nd Half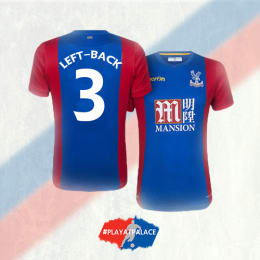 Winning bid £200
Auction Closed
Team McGoldrick - Forward
2nd Half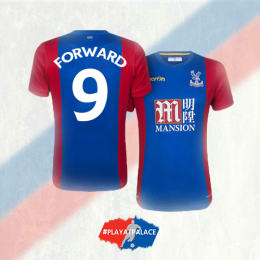 Winning bid £200
Auction Closed
Team McGoldrick - Right Wing
2nd Half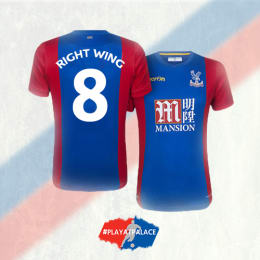 Winning bid £205
Auction Closed
Team McGoldrick - Centre Midfield
2nd Half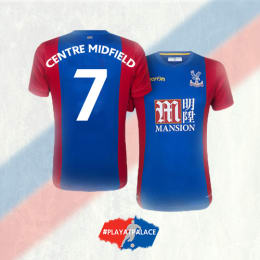 Winning bid £200
Auction Closed
Team McGoldrick - Right Back
2nd Half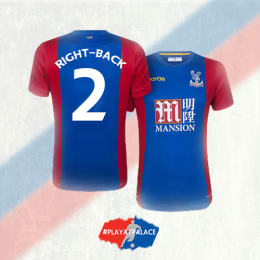 Winning bid £250
Auction Closed
Team McGoldrick - Forward
2nd Half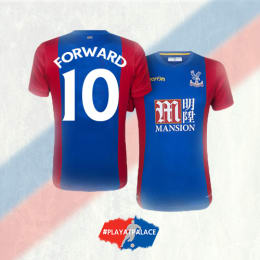 Winning bid £200
Auction Closed
Team McGoldrick - Left Wing
2nd Half
Winning bid £200
Auction Closed
Team McGoldrick - Goalkeeper
2nd Half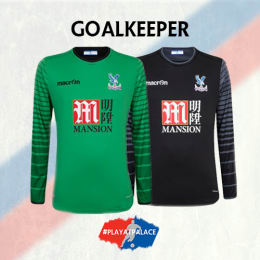 Winning bid £254
Auction Closed
Team McGoldrick - Centre Back
2nd Half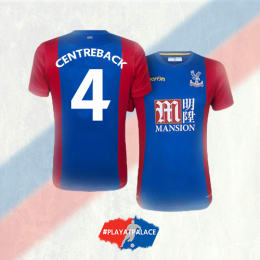 Winning bid £310
Auction Closed
Team Speroni - Centre Midfield
1st Half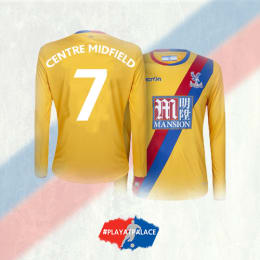 Winning bid £400
Auction Closed
Team Speroni - Right Wing
1st Half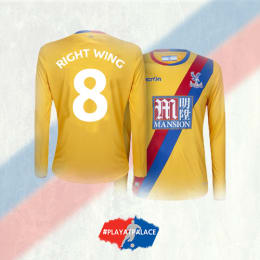 Winning bid £230
Auction Closed
Team Speroni - Goalkeeper
1st Half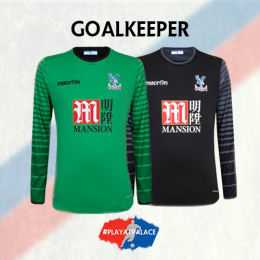 Winning bid £250
Auction Closed
Team Speroni - Left Back
1st Half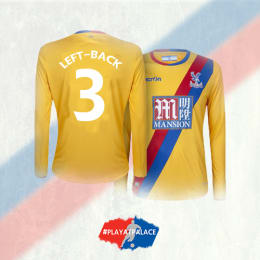 Winning bid £500
Auction Closed
Team Speroni - Forward
1st Half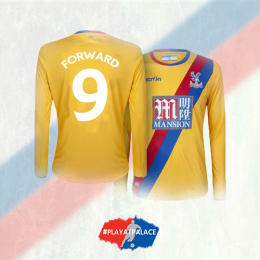 Winning bid £251
Auction Closed
Team Speroni - Centre Back
1st Half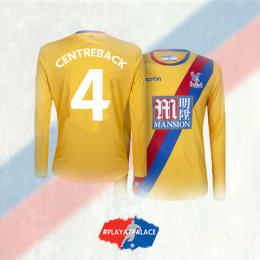 Winning bid £360
Auction Closed
Team Speroni - Forward
1st Half
Winning bid £250
Auction Closed
Team Speroni - Left Wing
1st Half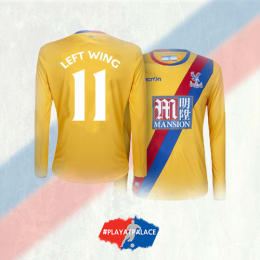 Winning bid £250
Auction Closed
Team Speroni - Right Back
1st Half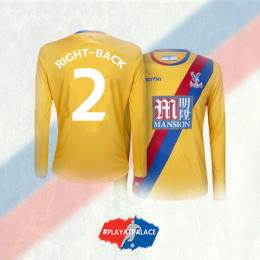 Winning bid £205
Auction Closed
Team Speroni - Centre Back
1st Half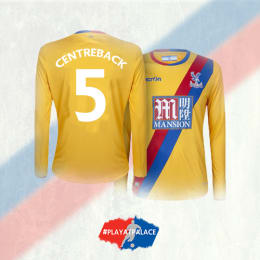 Winning bid £240
Auction Closed
Team Speroni - Right Back
2nd Half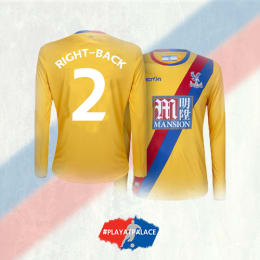 Winning bid £280
Auction Closed
Team Speroni - Left Wing
2nd Half
Winning bid £526
Auction Closed
Team Speroni - Forward
2nd Half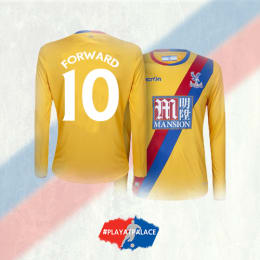 Winning bid £265
Auction Closed
Team Speroni - Centre Midfield
2nd Half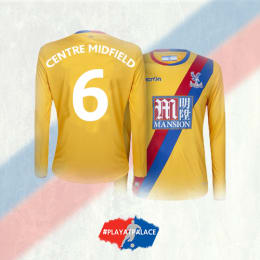 Winning bid £302
Auction Closed
Team Speroni - Right Wing
2nd Half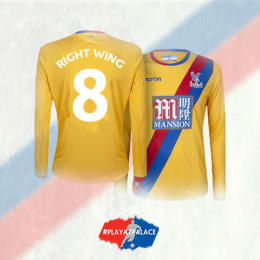 Winning bid £301
Auction Closed
Team Speroni - Centre Back
2nd Half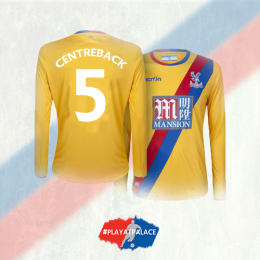 Winning bid £302
Auction Closed
Team Speroni - Centre Midfield
2nd Half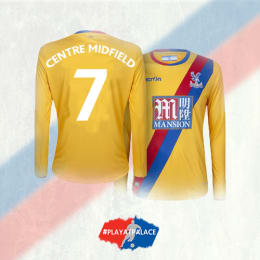 Winning bid £265
Auction Closed
Team Speroni - Left Back
2nd Half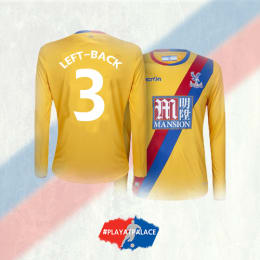 Winning bid £254
Auction Closed
Team Speroni - Centre Back
2nd Half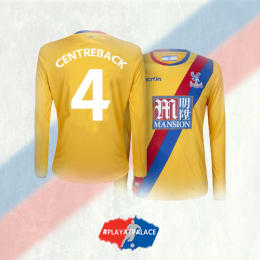 Winning bid £100
Auction Closed
Team McGoldrick - Centre Back
2nd Half